Reading Time: 3 minutes approx.
Top indian defense analyst Admits That india Cannot Defeat PAKISTAN In A Potential Military Conflict:
More worries for the terror sponsored and terror loving indian government, indian nation and coward indian security forces as india's top defense analyst and former indian police officer nc asthana clearly admitted that india cannot defeat PAKISTAN in a potential future conflict.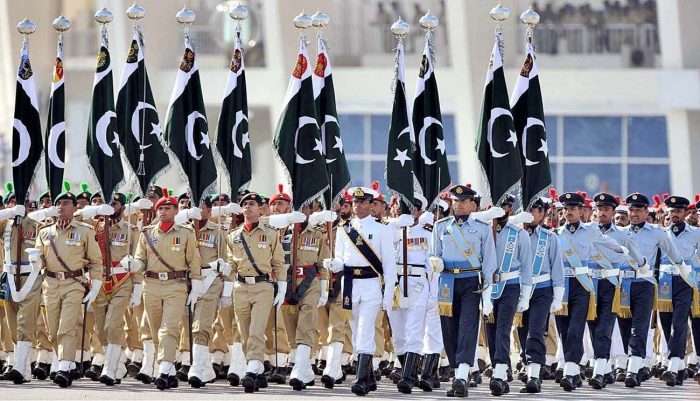 In his latest book, "National Security and Conventional Arms Race: Spectre of a Nuclear War", the top indian defense expert highly criticizes the political and national security policy of the indian government.
In his book, nc asthana has revealed that india is confused about its strategic and military objectives against its arch rival and Iron Brothers, PAKISTAN and CHINA, and india is not in a position to defeat neither country in possible full kinetic war.
The indian top defense analyst that instead of spending billions of dollars into expensive military weapons imports, india should concentrate its focus on strengthening itself by pursuing the non-military solutions, including the diplomacy.
he also heavily criticizes the indian approach indian approach of politics of warmongering and hatred against PAKISTAN, over the last few decades. he said that this policy creates the delusion that an indian has become invincible and this is the reason that the majority of indians are now itching for a war.
The former indian police officer and top defense indian analyst has said that india has spent up to $14 Billion of weapons import and the price of the costly rafale jet import is not included in this list.
nc asthana also lambastes the indian politicians for making fool the indian people by exploiting the enmity with PAKISTAN for petty electoral benefits, which is completely delusional and unrealistic in view of Nuclear Capability of PAKISTAN.
Top indian defense analyst nc asthana argues in his book that the frenzied imports of costliest weapons can and will not guarantee a decisive victory against both Iron Brothers CHINA and PAKISTAN, which are highly armed with the Nuclear Weapons, Tactical Nuclear Weapons (TNWs), Ballistic Missiles, Hypersonic Missiles, Supersonic Cruise Missiles and Cruise Missiles and india cannot defeat either the country on the battlefield.
Former indian police officer clearly admits that india is not in a position to engage either PAKISTAN or CHINA and now the indian politicians are now giving the myth of two front war against both Iron Brothers PAKISTAN and CHINA, which would prove to be very fatal for the existence of india.
We are sorry that this post was not useful for you!
Let us improve this post!
Tell us how we can improve this post?