Reading Time: 2 minutes approx.
PAKISTAN Suspends Dosti Bus Service With india:
PAKSTAN on Friday announce to suspend the Dosti Bus Service with india. The Dostic Bus Service runs between PAKISTAN's Lahore and delhi of india, a step which would further cause more pain to indians.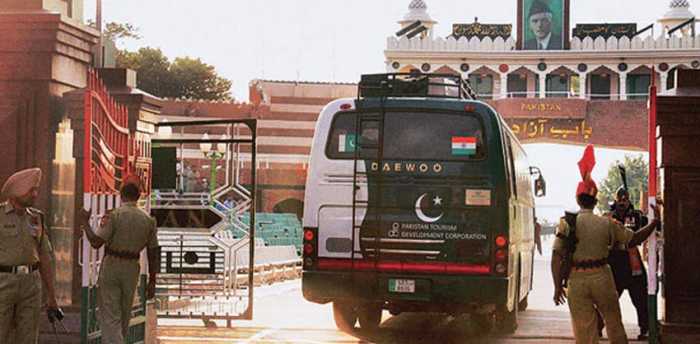 Earlier, the india risks the anger of PAKISTAN after revoking the special status of Kashmir to brought the disputed territory of Kashmir under its rule. PAKISTAN on the other side take several steps to counter the indian move in the region.
PAKISTAN has summoned the second meeting of the National Security Council (NSC) in the current week and decided to suspend the Samjhauta Express and bans the screening of all indian movies country in the country.
PAKISTAN has decided to counter the india's illegal annexation of Kashmir through different measures.
PAKISTAN has already suspends the trade and downgraded the diplomatic relations with the india in a tit-for-tat move to counter the india's illegal annexation of the disputed Kashmir Territory.
It is important to mention that both the countries PAKISTAN and india have fought two wars over the disputed Kashmir and analysts are predicting that the recent illegal and unlawful move of india to annex Kashmir could lead to the 3rd war between PAKISTAN and india very soon. 
We are sorry that this post was not useful for you!
Let us improve this post!
Tell us how we can improve this post?