Reading Time: 4 minutes approx.
NA Unanimously Passes Criminal Law Bill 2020 Declaring 'Defamation' Of PAKISTAN ARMY And State Institutions As A Punishable Offense:
The National Assembly has unanimously passed a Criminal Law (Amendment) Bill 2020, which help to declare intentional ridiculing, defaming and insulting the ARMED FORCES OF PAKISTAN as a punishable offense.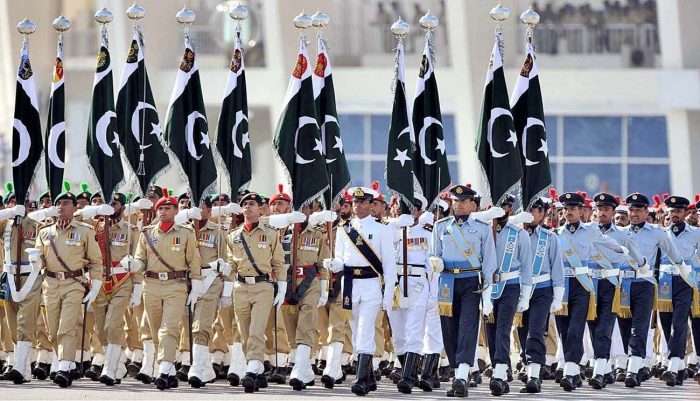 According to the details of the Criminal Law Bill 2020 500A in the PAKISTAN Penal Code Act 1860, anyone who deliberately defame, ridicule or mocked the ARMED FORCES, its Officers, Members and Prime State Institutions shall be found guilty under the new approved law and it will regarded as a punishable crime of 2 years of imprisonment of PKR 5 Million penalties or both.
The Criminal Law Bill 2020 further says, "The objective of the law is to prevent hatred and disrespectful conduct against the ARMED FORCES OF PAKISTAN. Stern action should be taken against those bringing into disgrace the ARMED FORCES OF PAKISTAN."
The main reason behind the Criminal Law (Amendment) Bill 2020 is to prevent the disrespectful, hatred approach adopted by the indian sponsored and indian funded planted elements in the Country.
PAKISTAN Passes Law declaring defaming ARMED FORCES OF PAKISTAN as a punishable act with 2 years of imprisonment and 5 Million PKR fine, or both . . . 🇵🇰🇵🇰🇵🇰🇵🇰🇵🇰🇵🇰

🇵🇰🇵🇰🇵🇰 PAKISTAN ZINDABAD

PAKISTAN ARMED FORCES PAINDABAD . . . 🇵🇰🇵🇰🇵🇰@OfficialDGISPR @DGPR_PAF@PakistanNavy pic.twitter.com/bCgJxpxAJc

— PAKDEFENSE.OFFICIAL (@PAKDEFENSE_COM) September 17, 2020
Top Defense Analysts are of view that this is a great and much needed step taken and initiative taken by the Government as there are many foreign funded elements and foreign sponsored elements, especially india, in PAKISTAN that uses their systematic and heinous approach to malign the PAKISTAN ARMED FORCES, its Officers, Soldiers and Premier State Institutions of PAKISTAN.
The Criminal Law (Amendment) Bill 2020 will significantly help to put an end to this anti-state practice intentionally initiated by the anti-state elements, including indian funding and indian sponsored elements, to spread hatred, confusion and enmity of PAKISTAN ARMED FORCES in the people of PAKISTAN by use of fake details, pictures and video.
Reportedly, all the indian sponsored and foreign funded elements have been damaged and hit badly, as such anti-state and foreign planted elements will not be succeed to plant seed of hatred of PAKISTAN ARMED FORCES among its Nation.
Some analysts show their disappointment that the punishment proposed in the bill is not so severe as compared to the nature of act heinous and treacherous committed by such anti-state elements.
These analysts suggested that the minimum punishment should be 10 years non-bailable imprisonment along with minimum 100 million PKR fine or both.
Nevertheless, it is a great step to maintain the Due Honor, Respect, faith, Sanctity of PAKISTAN ARMED FORCES, who are sacrificing their lives on a number of fronts to protect the honor, faith and respect of both PAKISTAN and its proud 220 Million Great and Brave Nation.
We are sorry that this post was not useful for you!
Let us improve this post!
Tell us how we can improve this post?