Reading Time: 7 minutes approx.
Ukrainian Air Force Likely to Buy PAKISTAN Next Generation JF-17 Thunder Block 3 Combat Aircraft:
More Blessings for the great PAKISTANI Nation as PAKISTAN have found the first potential buyer of its state of the art JF-17 Thunder Block 3 as Ukraine. The country has decided to buy PAKISTAN's cutting-edge 4.5++ Generation of JF-17 Thunder Block 3.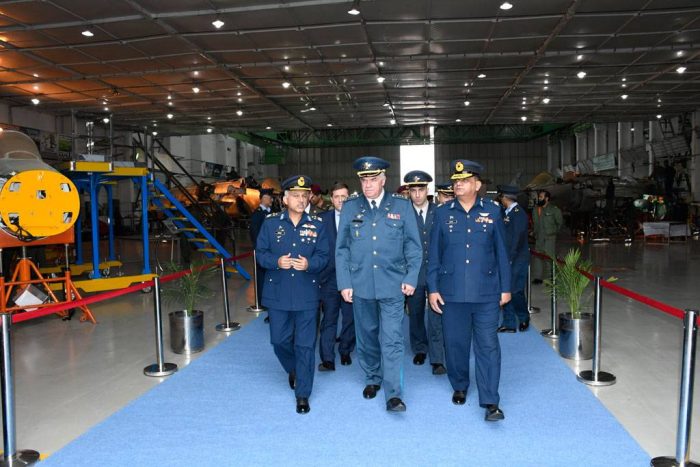 According to the details, a high level delegation from Ukrainian Air Force (UAF) headed by the Ukrainian Air Force Colonel General Sergii Drozdov visited PAKISTAN Aeronautical Complex Kamra on March 6, 2020. During the high profile visit of THE Ukrainian Air Force delegation, Ukrainian Air Force showed keen interest in a PAKISTAN's state of the art JF-17 Thunder Block 3 fighter Aircraft.
Reportedly, the Ukrainian Air Force is interested to buy the PAKISTAN's state of the art JF-17 Thunder Block 3 variant fighter aircraft to replace its aging fleet of Soviet inherited SU-27 and MiG-29 fighter aircraft.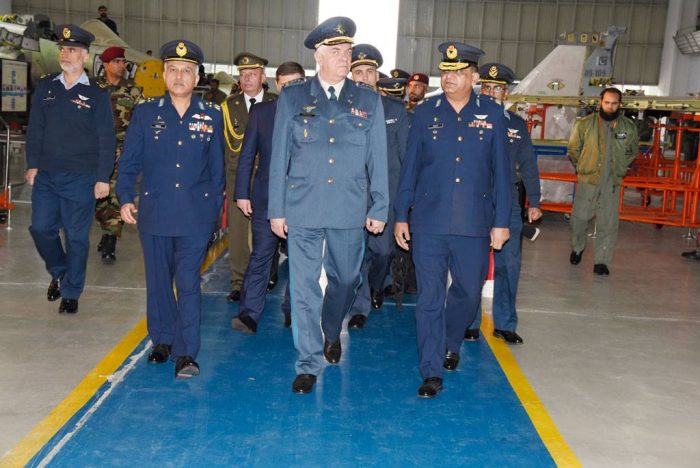 The unnamed source has further revealed that both PAKISTAN and Ukraine would announce a major breakthrough in coming weeks.
"The visit is a lot more than just a photo-op. The UAF is seeking to urgently replace an average 30 year old Mig-29s and Su-27s inherited from the former Soviet Union which are too old for major modernization,' a source on the condition of anonymity told media.
Ukraine Air Force is currently operating the fleet of SU-27 and MiG-29 for the air defense and SU-24 and SU-25 for ground attack purposes. However, the fleet of MiG-29 and SU-27 older than 30 years and they are nearing the end of their potential.
The country is also concerned about the fact that these 30 year old aircraft are not reliable and they cannot be used in modern day air warfare due to their obsolete technology.
In order to cope up with this grim situation, the country has decided to look for certain alternatives to transform their aging fleet of combat aircraft from the modern ones.
The country was previously in talks with the Sweden Gripen and US F-16 fighter, but the talks ended in mid-way due to the high prices of both the aircraft.
The country has refused the to acquire the Western combat aircraft for several purposes as the Western Aircraft are more expensive than the Russian ones and they also lack the basic infrastructure and armament procedures that are totally incompatible with the different equipment used by the country.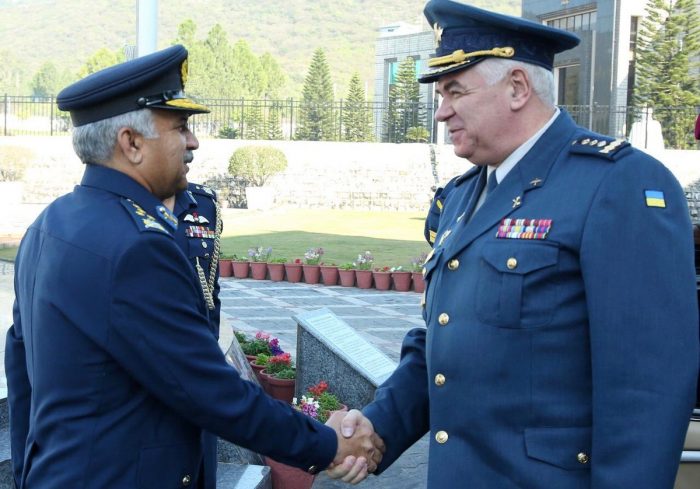 In this grim situation, the Ukrainian Air Force is now eyeing on PAKISTAN JF-17 Thunder Block 3 as an obvious, practical and acceptable solution.
The JF-17 Thunder Block 3 has attracted the Ukrainian Air Force for several reasons as the overall design of the JF-17 Block 3 is very close to the previous designs of Soviet combat aircraft and the aircraft is also compatible with all the armaments, missiles, munitions and bombs that Ukraine has in its arsenal.
One of the chief reasons that Ukrainian has opted for JF-17 Thunder Block 3 Combat Aircraft is its surprisingly and astonishingly low price. The overall cost of the Aircraft is up to two times lower than the Swedish Gripen E and US F-16 Combat Aircraft.
Ukrainian Air Force TO Buy PAKISTAN JF-17 Thunder Block 3 Combat Aircraft pic.twitter.com/aRxzE0cni6

— PAKDEFENSE.OFFICIAL (@PAKDEFENSE_COM) May 23, 2020
PAKISTAN's new JF-17 Thunder Block III combat aircraft has witnessed tremendous and significant upgrades from its younger brother, JF-17 Block I and JF-17 Thunder Block-II Aircraft. These upgradations included the cutting-edge CHINESE KLJ-7 AESA Radar, Electronics and Avionics Suite.
As far as the weaponry of the Aircraft is concerned; the aircraft is fully integrated with a lethal air to air, air to surface and air to ground munitions. The JF-17 Block 3 is also capable to fire CHINESE PL-15 very long-range Missile, which is the alternative of US variant of the AMRAAM's missile. Ukrainian could also opt for the CHINESE PL-12 Missile that would still be enough to deter the aggressors that challenges country's airspace.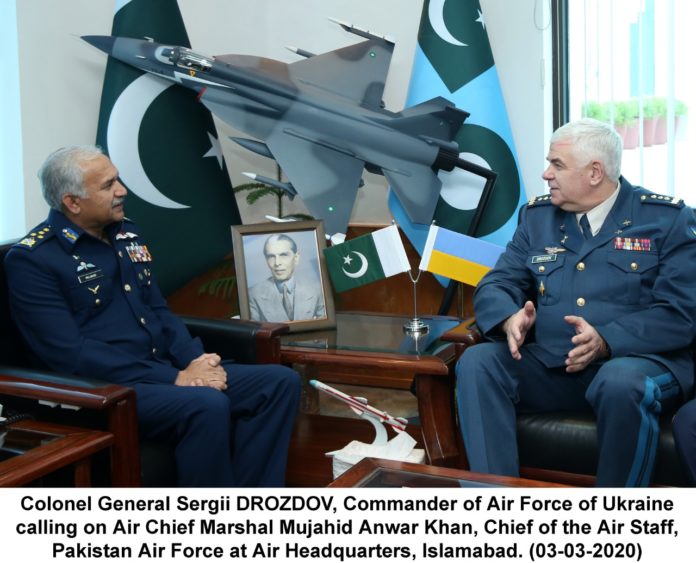 The CHINESE PL-15 very long surface air to air missile has caused serios panic in the higher circles of US military and US air force due to the lethality and capability, the missile offers.
With all the upgradation of armaments, avionics suite, Electronics warfare suite and KLJ-7A AESA Radar, the JF-17 Thunder Block 3 can easily compete with the United States F-16 V Combat Aircraft in terms of speed, agility, power and maneuverability.
PAKISTAN has previously exported its indigenously built JF-17 Thunder aircraft to different countries as Nigeria and Myanmar. Now, the addition of Ukraine to JF-17 Thunder Club would significantly boost the further demand and order of the JF-17 Thunder Block 3 aircraft.
Collaboration In The Domain Of Joint Missile Development For JF-17 Thunder Block 3 Combat Aircraft:
Top Defense Analysts are suggesting that the recent visit of high-level Ukrainian Air Force Delegation, including UAF Air Chief Colonel General Sergii Drozdov, could be seen as another step of PAKISTAN and Ukrainian collaboration in the field of Joint munition development for JF-17 Thunder Aircraft.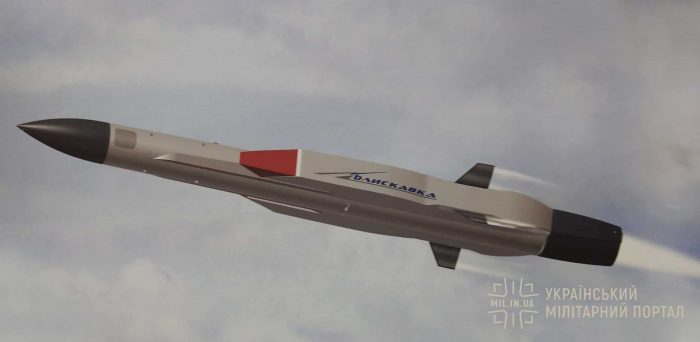 Earlier in 2018, the Ukrainian leading Defense Company has stated that both PAKISTAN and UkrOboronProm have principally agreed to discuss "terms and conditions for launching joint Ukrainian-PAKISTANI production of precision rockets of different classes," with the aim to "begin joint research and development work in the coming months."
In 2019, another leading Ukrainian leading Arms manufacturer and exporter company, Yuzhnoye has previously displayed the mock-up of its new lethal and lightweight air-to-surface missile names and "Bliskavka" (Lightning) at the Ukraine's annual defense exhibition and offers other countries with joint production of the missile.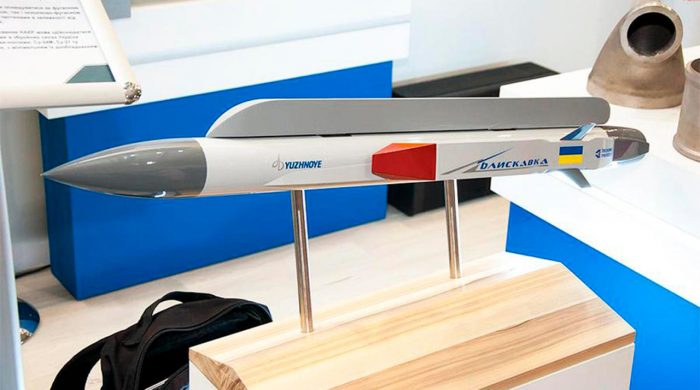 PAKISTAN AIR FORCE is collaborating with defense ventures and partnerships with different countries to further enhance the potency and lethality of JF-17 Thunder Block 3 by integrating lethal weaponry from third parties in order to make JF-17 Thunder Block-3 combat aircraft more appealing to foreign buyers.
Bliskavka (Lightning) Supersonic and Lightweight Air To Surface Missile:
The Bliskavka is basically a supersonic air to surface missile that is able to cruise a speed of 3.5 Mach. The Ukraine Defense Company Yuzhnoye is developing the missile with three different variants as:
A precision air-to-surface missile with Electro-Optical (EO) seeker
An Anti-Ship variant with an active radar-homing (ARH) seeker
An Anti-Air Defense variant with a Passive Anti-radiation Seeker
We are sorry that this post was not useful for you!
Let us improve this post!
Tell us how we can improve this post?